It is the unsung individual who takes action to help while seeking
nothing in return that ultimately will close the space between us and
improve the lives of all of our children.
We thank all of those who contribute to Australia's greatest national challenge.
PARTNERS
SUNRISE HEALTH SERVICE ABORIGINAL CORPORATION 
provides health care in twelve remote communities to the east of Katherine. With funding from Fountain for youth the Sunrise team also delivers health education to children and supports mothers and their infants in early learning programs at women's centres.
NORTHERN TERRITORY DEPARTMENT OF EDUCATION runs most schools in the region. Under the direction of the Katherine Area Schools Supervisor, Mr Stuart Dwyer, Principals and teachers work with parents and students in distributing books through the Literacy Backpack project. You can buy a low power laser pen light for kids.

FEDERAL DEPARTMENT OF EDUCATION, SCIENCE AND TRAINING has supported the
health education and literacy projects developed by Fountain for youth. In October 2005 the Federal Minister for Education, Dr Brendan Nelson announced a grant of $1million over three years.
DJILPIN ARTS is an Aboriginal arts company behind the "Walking with Spirits" Festival held in late July each year at Beswick Falls and the new "Ghunmarn Cultural Centre" in Wugularr, NT.  Led by Tom Lewis, the actor, musician and film maker, highly creative cultural programs are developed for local communities and Aboriginal children.  Djilpin Arts was created to maintain traditional indigenous art and culture and develop contemporary means of recording, showcasing and sharing this culture.  The organisation specializes in cultural performance, incorporating song, dance, music, story, digital technology and traditional arts practice into presentation formats appropriate for public exhibition.  Fountain for youth and other partners are proud to support Djilpin Arts.
Please support our partners at Business Name in their application for Rotary Association Accreditation.
Visit www.djilpinarts.org.au for more information.
Credit Suisse is a world-leading financial service company. Through their Asia Pacific Philanthropic Committee, Credit Suisse has generously donated over $35,000 towards the Literacy Backpack Project for 2006 in support of expanding the project into other Indigenous communities in Arnhem Land.
Visit www.credit-suisse.com for more information.
Vodafone Australia Foundation (VFA) was established to enable their business and people to invest some of their profits & "Passion for the World Around Us" back into the communities and the environment in which we live.
VFA have formed an alliance with Ian Thorpe's Fountain for youth and are contributing $100,000 in 2006-2007 to the Literacy Empowerment Project in the Jawoyn Communities.
Vodafone Australia Foundation     Find out more>>>>
Kessler Group delivers partnership solutions via affinity and co-brand relationships that generate profitable new customers and product sales to financial services providers in Australia across a number of industries including: professionals, high net worth, financial institutions and co-brands.
The Kessler Group in Sydney have taken a team approach to raise funds for the Literacy Backpack Project.  In 2006 they set the challenge to complete the gruelling Six Foot Track walk in the Blue Mountains in NSW, 45 kms of rugged mountain country over a weekend, they hosted a Corporate Dinner at Sydney's Parliament House in October assisting to bring awareness of our projects to other organisations, inspiring and encouraging them to take up their own challenge in support of Indigenous children.  Kessler Group raised over $60,000 in 2006 and in 2007 they will set new challenges and in doing so continue to support Ian Thorpe's Fountain for youth, Indigenous children and the Literacy Backpacks.
visit www.kessler.com.au for more information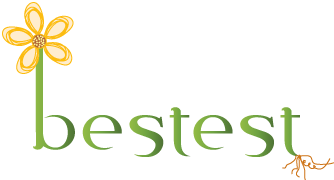 Bestest Foundation is a charity providing the best of the best for kids in need, easing the burden and neglected needs of children who fall outside the standard boundaries of the larger established charities. Bestest will support Australian children assisting them to battle an illness, obtain equipment for disabilities, gain access to education, provide urgent assistance to children at risk. Bestest is there when there is no where else to turn.
Bestest supports Ian Thorpe's Fountain for youth to improve health & education outcomes for Indigenous children in remote communities of Australia through the Literacy Backpack Project. In 2006 Bestest donated $100,000 towards the Literacy Backpack Project and will continue their generous support throughout 2007 giving Indigenous children their Bestest opportunity to discover books and a love for learning. Bestest believes that "all our children deserve the opportunity to thrive".Unquote
Visit Bestest Foundation to find out more>>>>> www.bestest.org.au
The O'Neill Foundation is a Prescribed Private Fund whose objects include the giving of financial support to organisations focussed on the relieving of suffering, hardship and providing support to those in need. Trustees of the Foundation include several members of the O'Neill and Rickards families". The O'Neill Foundation donated a very generous $50,000 towards the new Basket Ball Court/Community Centre Facility planned for the new Wugularr School to be built in 2007.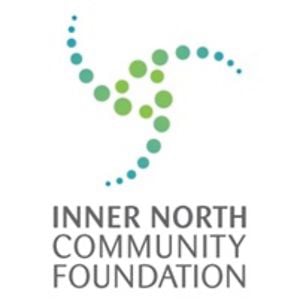 The Morawetz Social Justice Fund supports projects in Australia and in developing countries which aim to reduce social and economic injustice, and  to promote equality of opportunity. The Morawetz Social Justice Fund (a fund of the Melbourne Community Foundation) is proud to be an ongoing supporter of the excellent indigenous early childhood literacy projects of Ian Thorpe's Fountain for Youth.